LOOKING FOR A REPLACEMENT
REFRIGERATOR WATER FILTER?
EveryDrop® water filters are tested and certified for these refrigerator brands1:
Need help finding
the correct filter?
Know your
filter number?
Reduces unpleasant chlorine
taste and odour
NSF tested and certified
EveryDrop® water filters are independently certified for look and taste, health effects and emerging contaminants.
Minimizes the number of plastic bottles in our landfill
1 filter can replace 1500 plastic water bottles2
Keep your water tasting great
Remember to replace your filter every 6 months
for clean, fresh tasting water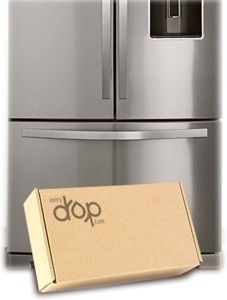 Do you want to ensure you
always have fresh tasting water?
Subscribe and Save today with the EveryDrop® Water Filter Program
Sign up for a subscription and you'll automatically receive a new, replacement filter every 6 months delivered right to your home. Only $39.99 (plus taxes) per filter, plus get FREE ground shipping.
1 EveryDrop® products and the recommending brands' products are all owned and distributed by Whirlpool Corporation
2 Each water filter cleans 757L of water, which is the equivalent of 1,514 (500ml) plastic water bottles.
* The contaminants or other substances reduced by our water filters are not necessarily in all users' water.